Catholic Charities 75th Anniversary Interview with Dr. Lena Ernst of Retreat Healthcare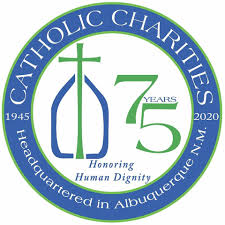 To celebrate Catholic Charities 75th Anniversary, spoke with Dr. Lena Ernst of Retreat Healthcare.
Dr. Lena Ernst and Retreat Healthcare have worked with Catholic Charities for several years in order to foster community connection and mutual support. About a decade ago, Dr. Ernst began talking with Catholic Charities about providing recently resettled immigrants and refugees with employment opportunities at Retreat Healthcare. Since then, Retreat Healthcare has employed several immigrants and refugees. Catholic Charities assisted in the employment process, helping immigrants and refugees to obtain background checks, medical checks, and the credentials needed to work at Retreat Healthcare.
Listen to Podcast with Retreat Healthcare's Lena Ernst, Ph.D. on the Aging Life Network…